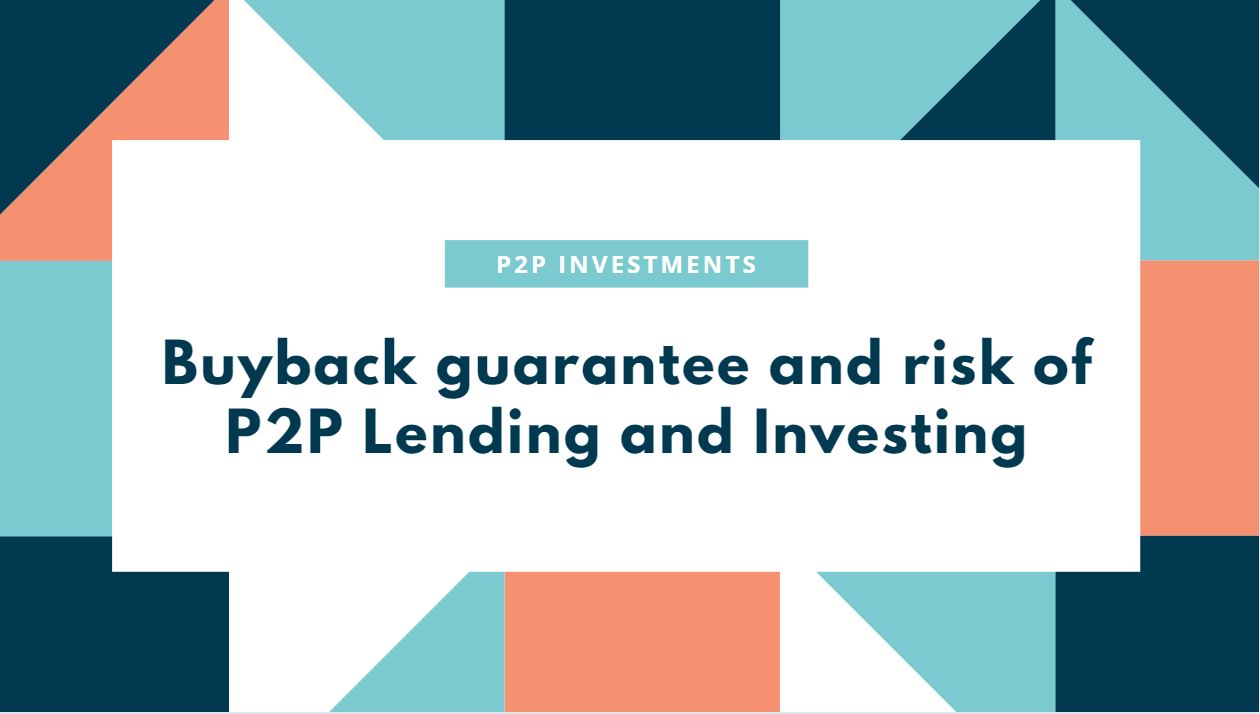 How safe are my P2P lending investments? It depends on the P2P lending platform. I have chosen two platforms for my investments, Bondora and Mintos. They offer this great auto invest feature. So you only have to put some money into the platfoms and assign it to either Mintos (invest and access) or Bondora (Go & Grow) features. For other types of loans like business loans, other credit enhancements are obtained, such as a personal guarantee.
Why did I pick these amongst all other platforms. Well the main reason was the ease of access and the number of possitive reviews by other people. Both platforms also offer a buyback guarantee on their loans, which is a must feature for me. A buyback guarantee is a guarantee issued by the loan originator to the investor for a particular loan, that confirms the loan originator will repurchase the loan from the investor if that particular loan is delayed by more than 60 days. If a loan with a buyback guarantee is delayed by more than 60 days, the loan is automatically bought back by the loan originator. This means that if you invest $100 and after 60 days, the person who requested the loan does not pay, you get the $100 back. All the interests that you earned in those 60 days you get to keep.
Besides this buyback guarantee, there are other factors that indicate how safe a P2P investment is. For certain types of loans (e.g. mortgage loans or vehicle loans), the client has offered collateral to be used to recover the loan in the case of default, thereby lowering credit loss risk.
I already talked about these P2P platforms in my two posts, so if you want to learn more about them read it here:
If you want to join Bondora, click on any link and get €5 for free on account creation. If you deposit €10 or more in the first 30 days, I will also get 5% of your investment.
---
Disclaimer:
This is not financial advice.
I am not a financial advisor.
The intention of the post is just to share my experiences.
eToro Disclaimer
: "66% of Retail CFD Accounts Lose Money
Join
celsius
Network using my referral code 192188355b when signing up and earn $20 in BTC with your first transfer of $200 or more!